Nowadays there are so many job search engine sites. But there are a few job search engines which help you to make your next career move. Here are some of the best job search sites which give you a good starting point for your next job hunt. Let's get started and check out the best search engines mentioned in this article.
Linkedin: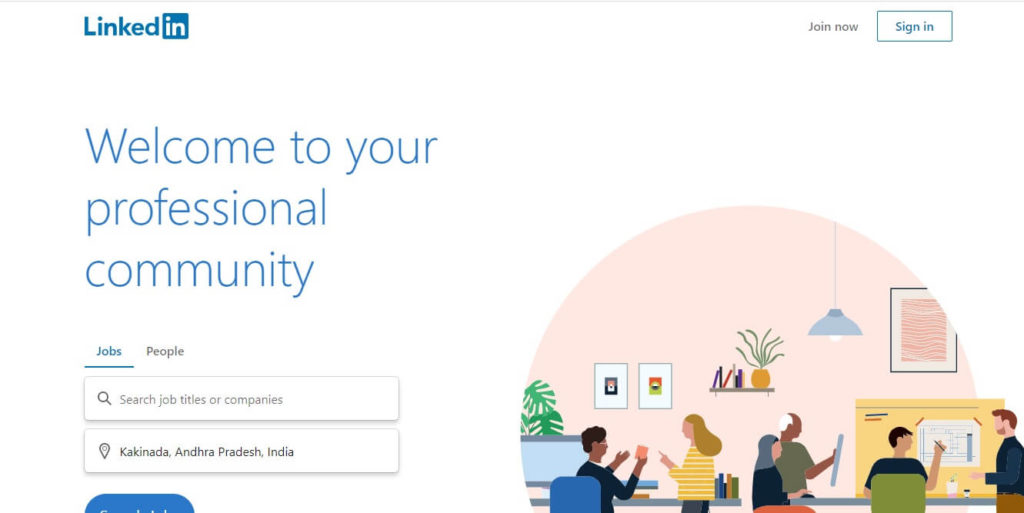 Linkedin is one type of professional community. It is the largest professional network online which connects professional people to make them more productive and useful. In this, you can find the right job or internship suitable for your qualifications. You can also post your job for millions of people to see. In this, you can learn some useful skills which you need to succeed.
Indeed: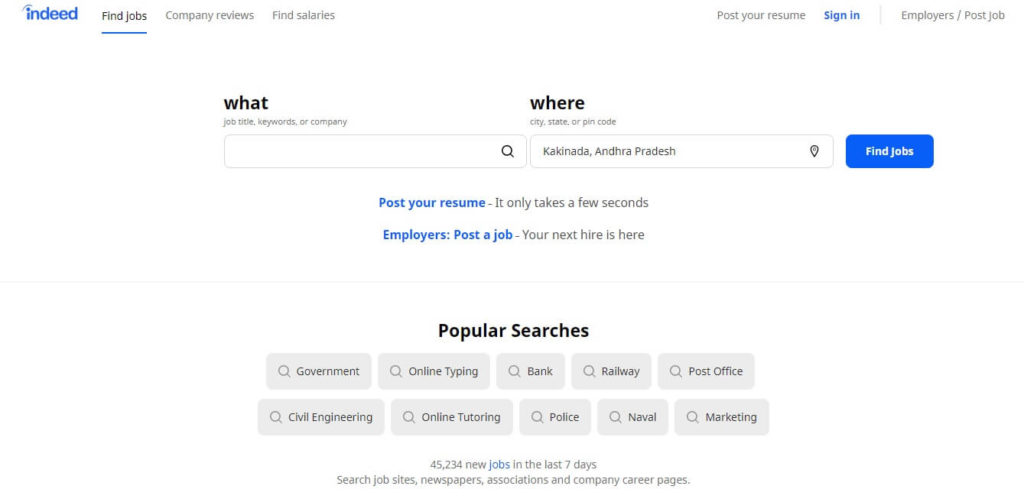 Indeed is a popular job site in the world with over 25 core unique visitors every month. It strives to put job seekers first, giving them free access to search for jobs. Every day it connects millions of people to new opportunities.
Glassdoor: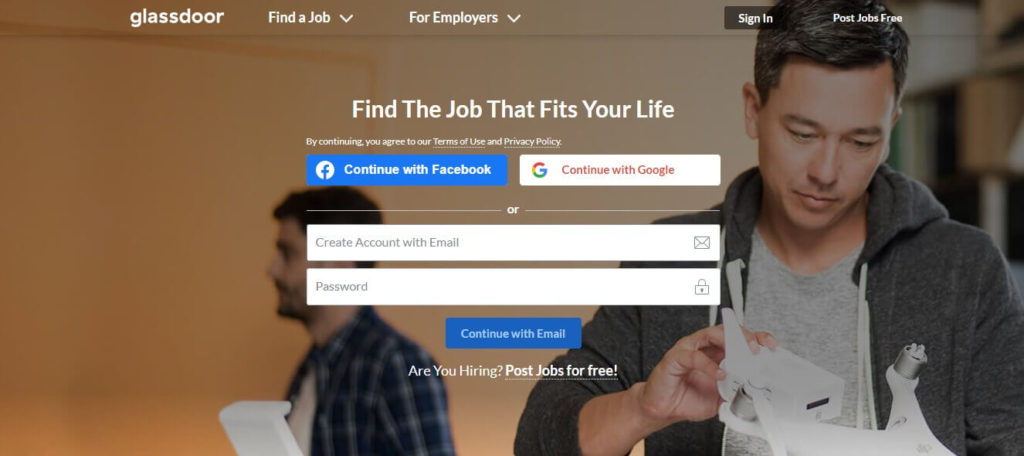 Glassdoor is one of the largest job and recruiting sites in the world. It offers millions of the latest job listings every time. The job seekers on Glassdoor are well-researched and more informed about the jobs. It has 60 million unique visitors per month.
https://www.glassdoor.co.in/index.htm
CareerBuilder: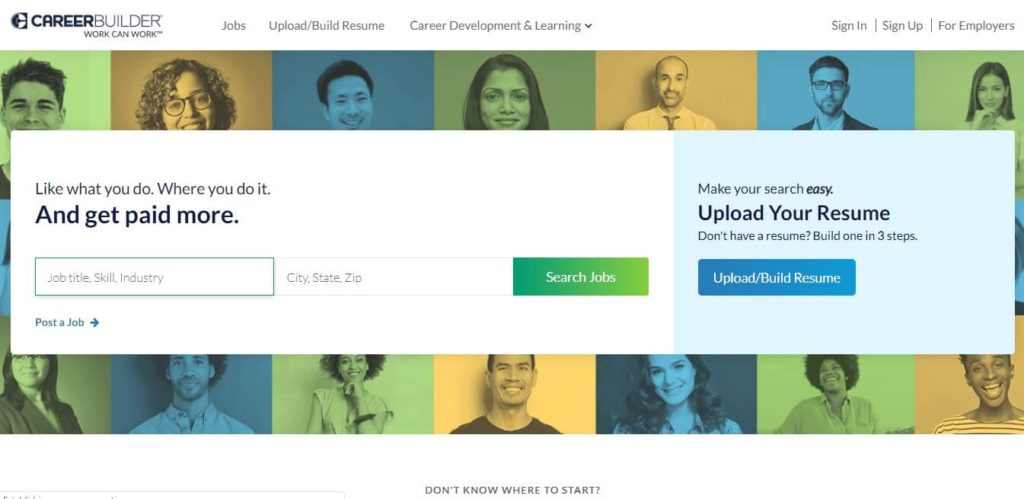 In this, we can easily apply to multiple jobs with one click and it shows us recommended jobs based on your most recent search and allows you to apply to more than 25 jobs just in seconds. It has helped millions of people to find jobs and has equipped hundreds of thousands of employers with the talent and skills they need.
https://www.careerbuilder.com/
ZipRecruiter:
ZipRecruiter is a popular online employment marketplace. It has Artificial Intelligence-powered smart matching technology to actively connect millions of employers and job seekers. Every month on average it has more than 25 million visitors to their site.
https://www.ziprecruiter.com/
SimplyHired: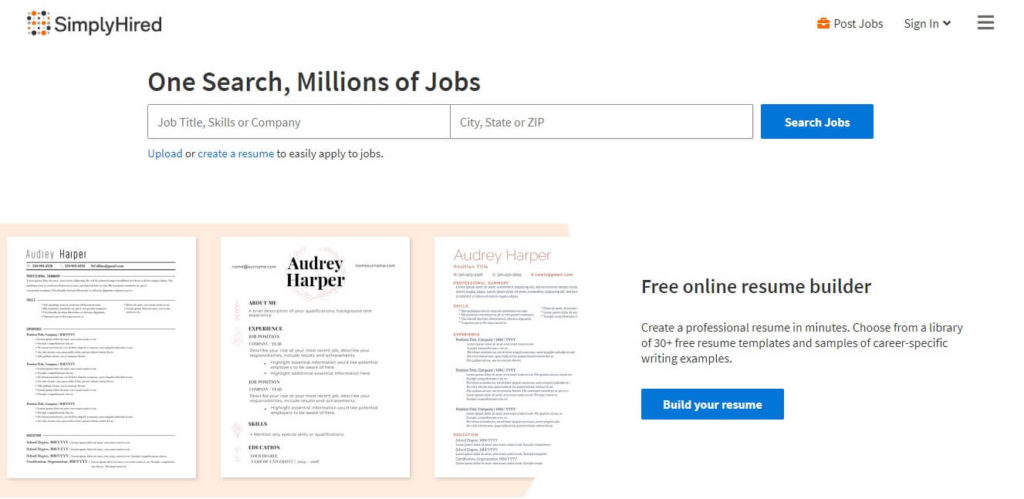 SimplyHired will help us to view local and national salary information, discover companies, and learn about the job market in a specific city. SimplyHired says that it is a trusted site by over 3 million employers. It has a comprehensive search engine and it posts jobs based on location.
https://www.simplyhired.com/
Linkup: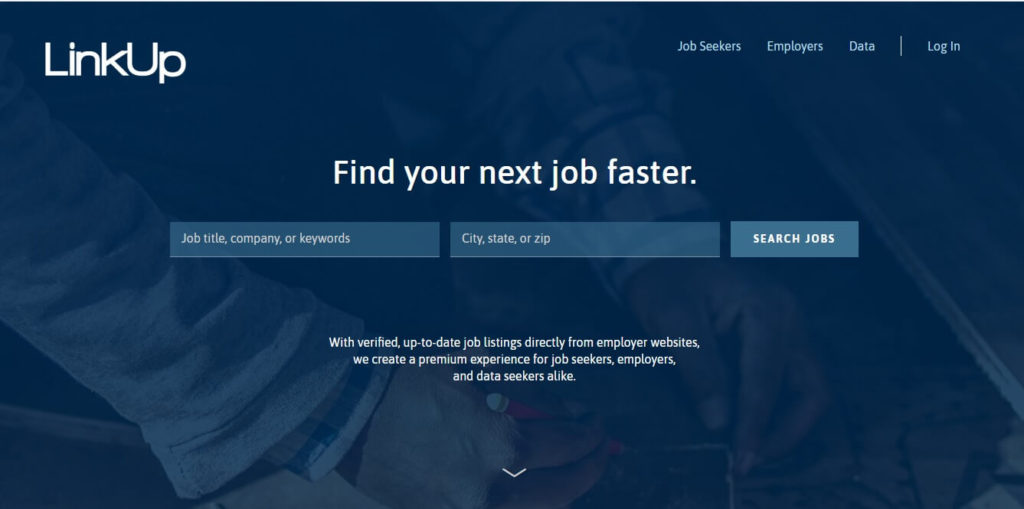 Linkup has up-to-date job listings directly from employer's websites and it creates a premium experience for job seekers, employers, and data seekers alike. They are committed to accurate and high-quality jobs so we won't find old or duplicated or spam listings.
https://www.linkup.com/
Upwork: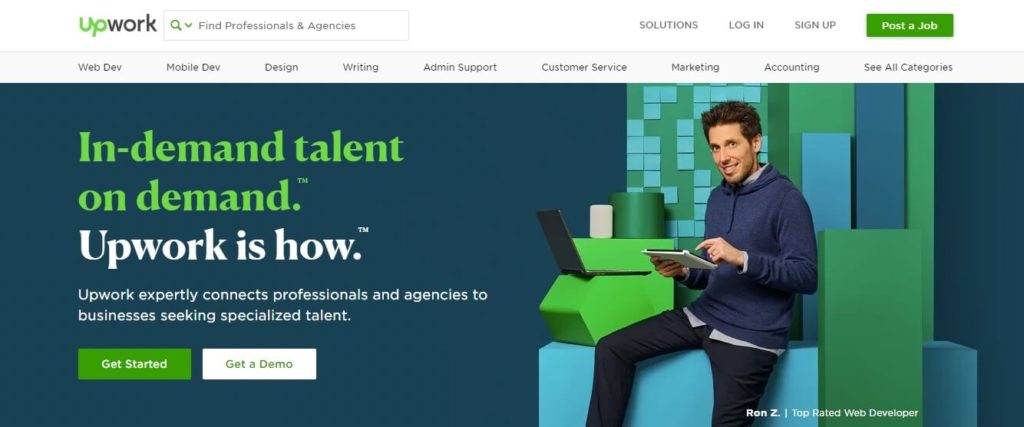 Upwork is a famous site in the present world. It connects you with top talent and agencies around the world or near you. It has easy collaboration we can use Upwork to chat or video call, share files, and track project milestones from our desktop or mobile.
https://www.upwork.com/
Monster: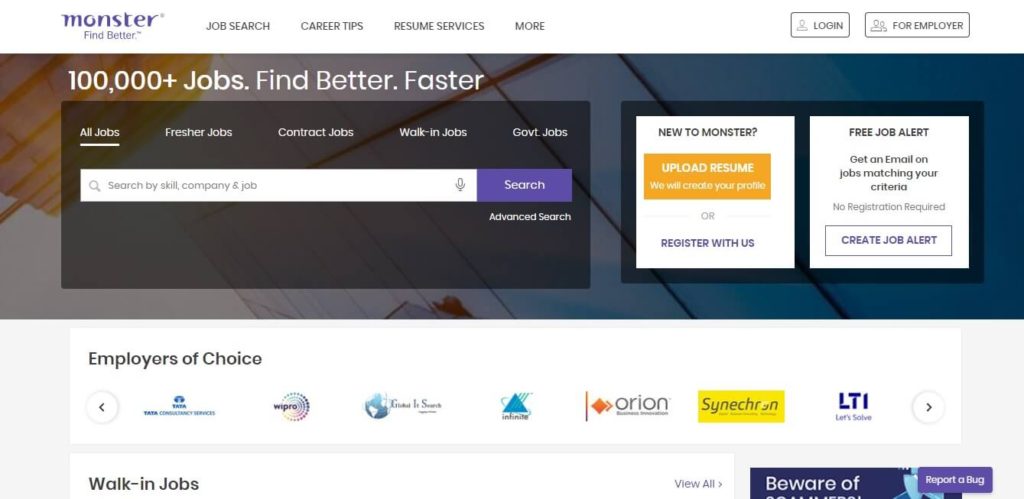 Monster is a global online employment solution for people seeking jobs. It has cutting edge technology which provides relevant profiles to employers and relevant jobs to jobseekers across industry verticals, experience levels and geographies.
https://www.monsterindia.com/about-us.html
Naukri: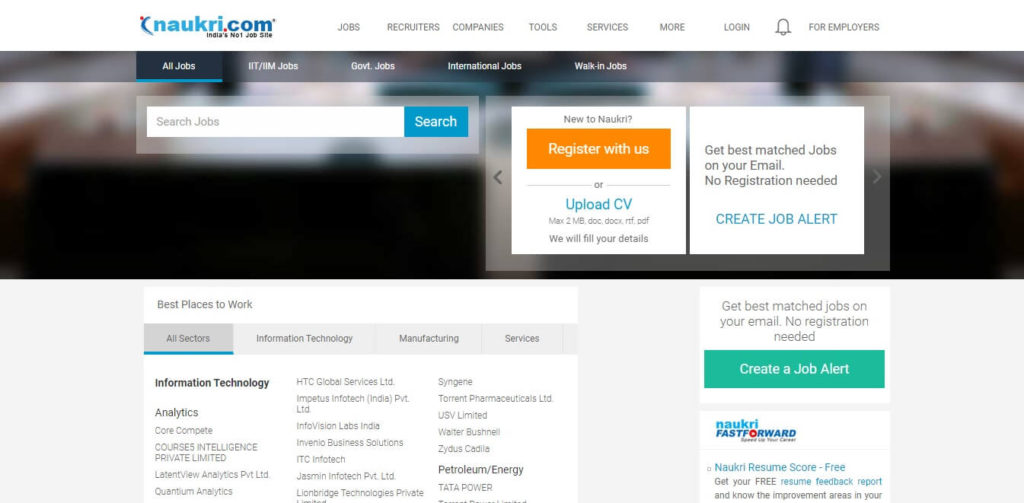 Naukri is one of the popular sites in India. In this, we can get a quality score of our resume so that we can understand the areas where we have to improve and it is completely free for every user. It also offers more than 500 courses and different types of certifications for different types of jobseekers. In this, we can connect to recruiters directly. It has more than 50000 recruiters across industries.
Shine: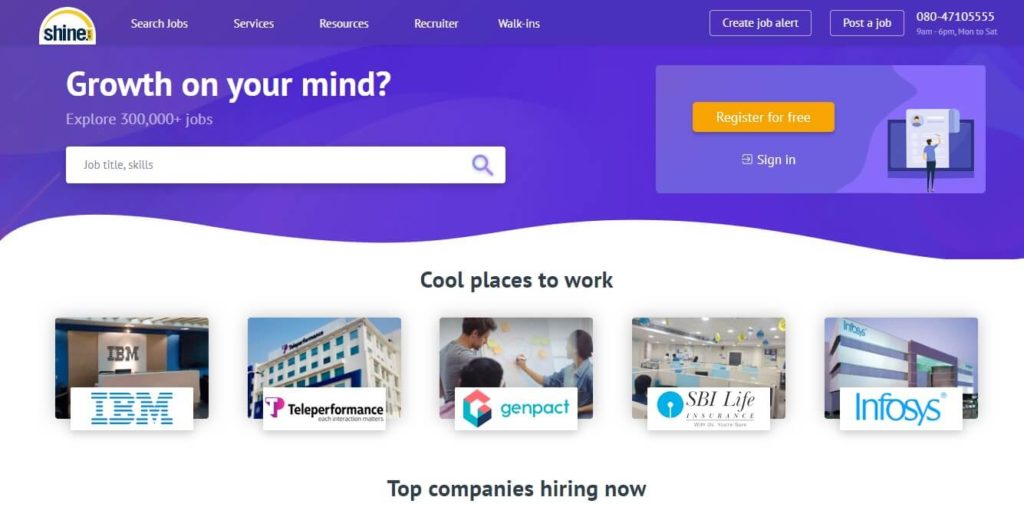 Shine is the most innovative and second largest online job portal in India. In this site, we can explore more than 3 lakh latest job vacancies from leading companies on the site and we can search for jobs in more than 15 thousand companies. It offers E-Learning facility to jobseekers. It also has advanced 2-way matching technology that connects job seekers and recruiters by accurately matching candidate profiles to the relevant job openings.
Freshersworld: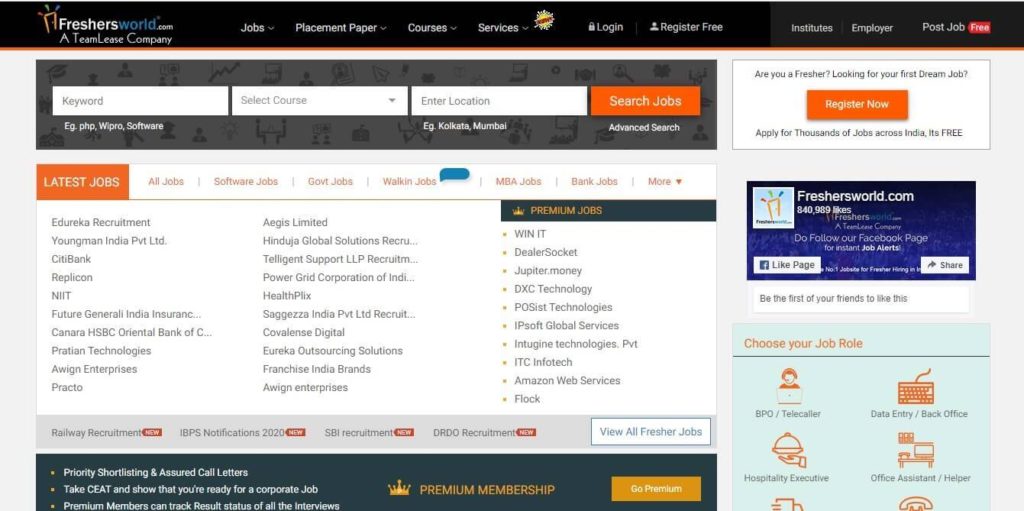 It is one of the best popular job sites in India. It helps job seekers mainly freshers to find the latest jobs in accordance with their qualifications. It is the best website for freshers who just completed their education and looking for a job. It also offers some Computer Training and Non-IT courses for jobseekers to get a job in their respective field.
https://www.freshersworld.com/
Related Posts:
If you have any more questions, feel free to ask via comments. If you find this post useful, do share it with your friends on Social Networking.