UI developer | 0 – 4 Yrs | Bangalore
Experienced
Full Time
Experience: 0 - 4 Years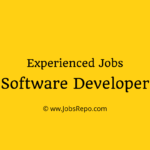 Website Barclays
Job Description:
Serves as SME for UI Developer and align his/her understanding with overall purpose of the project and contribute in design, development, testing and maintenance on Big Data Platform.
Supports the Project Manager as well as Architect Owners in build frameworks and technical design and develop code with clear scope and acceptance criteria in line with Agile delivery methodology.
Act as a Senior developer and generate flow diagrams, tables, mock-ups and other methods to ensure features and stories are presented without ambiguity when designing the solution.
Technical ownership of code delivery and ensuring code quality is maintained.
Involve in test phases and work towards early resolution of defects and ensuring permanent fix.
Effective liaison with Infrastructure, Hadoop admin and other engineering teams.
Technical Design, Develop and Implement Change Requests (CR) for Business.
Adhere to Agile methodology, ensure requirements documentation complies with Agile and audit standards.
Adhere to all Barclays, Group centre and compliance technology standards, policies and governance practices.
Contributes to and use best practices and standards including Barclays Values & Behaviours.
Job Roles and Responsibilities:
As a developer, possess excellent Knowledge of distributed computing architecture, core hadoop component (HDFS, Spark, Yarn, Map-Reuduce, HIVE, Impala) and related technologies.
Technical Design and development of ETL/Hadoop and Analytics services /components.
Contribute in end to end architecture and process flow.
Understand Business requirement and publish reusable designs.
Result oriented approach with ability to provide apt solutions.
Proficient in performance improvement & fine-tuning ETL and Hadoop implementations.
Conduct code reviews across projects. Takes responsibility for ensuring that build and code adhere to architectural and quality standards and policies.
Can work independently with minimum supervision.
Strong analytical and problem solving skills.
Experience/Exposure to SQL, advanced SQL skills.
Job Requirements:
Bachelor's Degree.
0-4 years of experience.
Relevant years of Hands-on experience in PHP, HTML5, JavaScript, Jquery,XML,CSS
Hands on experience with batch data ingestion.
Expert level understanding of relational data structure and RDBMS as well as NoSQL databases (Cassandra, MongoDB, Elasticsearch).
Experience with automation/Scheduling of workflows/jobs (via shell-scripting, Tivoli).
Solid Grasp of data storage formats (Parquet, Avro, Cassandra).
Understanding of Agile methodologies as well as SDLC life-cycles and processes.
Strong Understanding of Data warehousing and lakes.
Preferred Skills:
Exposure to ETL tools like (Ab Initio, Informatica) would be preferred.
Experience in  Angular 7/8, Angular Material
Experience in working on Cloud Infrastructure at an enterprise level.
Familiarity with Tableau, Python or R is a plus.
Prior experience in working with REST API.
Familiarity with Financial service domain.
Very Good communication and organizational skills.
Very Good analytical skills.
Promote Automation, reusable components.
Ability to understand business requirements and design software solutions.
Strong data analysis skills and ability to present the findings to the business users.
Quick learner; strong analytical and problem-solving skills, with the ability to deal with numerous tasks simultaneously and with frequently changing priorities.
Demonstrable ability to communicate and build relationships with members of the business and technology communities.
Strong written and verbal communication skills.
Must be independent and creative in approach to problems and issues; assertive, tenacious, proactive.
When you apply, don't forget to mention that you found this Job Post on JobsRepo.com