Software Developer II | 5 Yrs | USA
Experienced
Full Time
Experience: 5 Years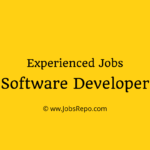 Website S&P Global
Job Description:
We are looking for a self-motivated, enthusiastic and passionate software engineer to develop technology solutions for S&P global marketplace product. The ideal candidate thrives in a highly technical role and will design and develop software using cutting edge technologies consisting of web applications, data pipelines, big data, machine learning and multi-cloud. The development is already underway so the candidate would be expected to get up to speed very quickly & start contributing.
Active participation in all scrum ceremonies, follow AGILE best practices effectively.
Play a key role in the development team to build high-quality, high-performance, scalable code
Produce technical design documents and conduct technical walkthroughs
Document and demonstrate solutions using Technical design docs, diagrams and stubbed code
Collaborate effectively with technical and non-technical stakeholders
Respond to and resolve production issues.
Job Requirements:
A minimum of 5 years of significant experience in application development.
Proficient with software development lifecycle (SDLC) methodologies like Agile, Test-driven development.
Experience working with high volume data and computationally intensive system.
Garbage collection friendly programming experience – tuning java garbage collection & performance is a must.
Proficiency in the development environment, including IDE, web & application server, GIT, Continuous Integration, unit-testing tool and defect management tools
Domain knowledge in Financial Industry and Capital Markets is a plus.
Excellent communication skills are essential, with strong verbal and writing proficiencies.
Mentor teams, innovate and experiment, give face to business ideas and present to key stakeholders
Knowledge & Skills:
Build data pipelines

Utilize platforms like snowflake, talend, databricks etc.
Utilize cloud managed services like AWS Step functions, AWS Lambda, AWS DynamoDB

Develop custom solutions using Apache nifi, Airflow, Spark, Kafka, Hive, and/or Spring Cloud Data Flow
Develop federated data services to provide scalable and performant data APIs, REST, GraphQL, OData
Write infrastructure as code to develop sandbox environments
Provide analytical capabilities using BI tools like tableau, power BI etc.
Feed data at scale to clients that are geographically distributed
Desirable technical skills:
Java, React, HTML/CSS, API development, micro-services pattern, cloud technologies and managed services preferably AWS, Big Data and Analytics, Relational databases preferably Postgresql, NoSql databases, nifi, Airflow, Spark, Hive, Spring Cloud, Spring Cloud Data Flow, Netty, Akka, Esper, Redis, Google protobuf, Google Guice, Google Guava, Spring Cloud.
When you apply, don't forget to mention that you found this Job Post on JobsRepo.com