Senior Supplier Quality Engineering Manager-Valves | 5+ Yrs | USA
Experienced
Full Time
Experience: 5+ Years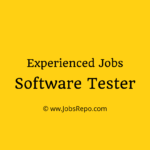 Website Baker Hughes
Job Roles and Responsibilities:
Supplier Quality Assurance, Supplier Performance Management, and Supplier Quality Development & Improvement. Includes supplier qualifications, action plans, audits, performance monitoring, and assisting key suppliers towards industrial standards of excellence.
SQEs have various levels of differentiation which are related to level of technical understanding of engineering drawings and ability to manage vendors.
Responsible to work and drive the development of Procurement Strategy and Supplier selection
Handles communication with colleagues and business leaders about change of policy and implementation.
Ability to communicate complex messages to others.
Acts frequently as a project leader in projects involving the business and other functions. Projects have a long term horizon ( 2- 3 years). Results will be visible after at least 2 years.
Job Requirements:
Bachelor's degree in Technical Field from an accredited university college OR:
Minimum of 5 additional years of experience in Supplier Quality Engineering/Quality.
Preferred Skills:
Strong oral and written communication skills. Strong interpersonal and leadership skills. Demonstrated ability to analyze and resolve problems.
Demonstrated ability to lead programs / projects. Ability to document, plan, market, and execute programs.
Established project management skills.
Strong knowledge in metal fabrication, machining, and raw material processing.
Knowledge and practical background in Lean Concept
When you apply, don't forget to mention that you found this Job Post on JobsRepo.com