Senior Software Engineer – Linux Kernel | 5+ Yrs | USA
Experienced
Full Time
Experience: 5+ Years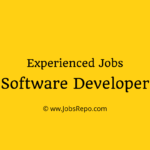 Website NVIDIA
Job Roles and Responsibilities:
As a core member of our software R&D team, you'll design Linux kernel driver, user space library and application for Nvidia DPU, focusing on networking, virtualization and security.
Develop pioneering offload mechanisms for network protocols to showcase our hardware offload capabilities.
Work with architecture team to design, review new feature specification and code architecture documents.
Define test plans together with verification and QA team for advanced features.
Debug, fix software issues in each software release, and provide support to technical partners, customers(both internal and external).
Job Requirements:
B.S. EE/CS or equivalent experience (engineering degree is preferred)
5+ years of proven experience in software development
Strong programming ability in C
Extensive knowledge of computer architecture (x86, ARM CPUs) and modern multitasking operation systems
Deep understanding of the system software stack, with a focus on software/hardware interaction, including platform firmware, device drivers, Linux kernel, and how user-space applications utilize system services to achieve high performance
Knowledge of Network Protocols L2/L3/L4 – Ethernet/IP/TCP/UDP, and network virtualization
Preferred Skills:
Network Virtualization software (OVS, OVN, K8S, OpenStack)
Background with virtualization, virtio, RDMA, and DPDK.
Experience in System, Performance and Scalability is a plus
When you apply, don't forget to mention that you found this Job Post on JobsRepo.com