Senior Software Engineer – C#, C/C++, Java, JavaScript or Go | 2+ Yrs | USA
Experienced
Full Time
Experience: 2+ Years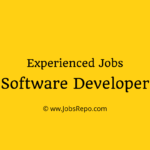 Website Visa
Job Description:
Visa seeks a Senior Software Engineer to join the Treasury Test Engineering team, a part of the Network Processing team. The candidate for this position will be responsible for testing system infrastructure solutions for business critical high visibility projects. This position will be based in Atlanta, Georgia. This position is ideal for an experienced Software Engineer who is passionate about testing complex and challenging business problems and testing applications that provide an excellent user experience. Experience in automated testing, CI/CD, and full stack software design and development is a plus. The candidate will be extensively involved in hands-on activities including analyzing business requirements and design documents, development of Test Plans, Test Design and Test cases, design walk-throughs, testing, building and maintaining automated test solutions for multiple applications on a variety of technology stacks, and coordinating with other application teams for integration/interface testing.
Job Roles and Responsibilities:
Passion for high-quality software design and engineering
Experience with one or more testing frameworks, including but not limited to TestNG, Cucumber, JUnit, or NUnit
Experience with one or more general-purpose programming languages including but not limited to: C#, C/C++, Java, JavaScript or Go
Strong Unix skills, proficient with at least one shell and one high-level scripting language (bash, Python, Ruby)
Experience building and testing applications, RESTful services, or microservices on a modern technology stack
3+ years software development and test experience
Excellent verbal and written communication ability
Ability to work well within a globally distributed team, in a high performance organization
This is a remote position. A remote position does not require job duties be performed within proximity of a Visa office location. Remote positions may be required to be present at a Visa office with scheduled notice.
Job Requirements:
2 or more years of work experience with a Bachelor's Degree or an Advanced Degree (e.g. Masters, MBA, JD, MD, or PhD)
Preferred Qualifications:
3 or more years of work experience with a Bachelor's Degree or more than 2 years of work experience with an Advanced Degree (e.g. Masters, MBA, JD, MD)
Familiarity with relational database design and implementation
Familiarity with Jenkins, git, or other source control and CI/CD technologies
Familiarity with Selenium, Cucumber, Robot Framework, QuickTest Pro, and other automation tools is desired
When you apply, don't forget to mention that you found this Job Post on JobsRepo.com