Senior Software Developer | 5+ Yrs | USA
Experienced
Full Time
Experience: 5+ Years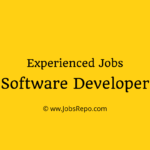 Website Fortinet
Job Roles and Responsibilities:
Participate in the development of Microservices, API, and backend services.
Take part in the design, development, and testing of various products.
Solve problems during development, testing, and provide technical support for products.
Study suitable algorithms and operating mechanisms.
Write technical documentation for products.
Job Requirements:
Bachelor's Degree majored in Computer Science or Engineering.
5+ years experience in software development.
Experience in development with one of these languages: C, Golang, Python.
Show good habits such as documentation and proficiency in file compilation.
Developing on Linux is preferable.
Master the data structure and algorithm technique, be proficient in network programming and be familiar with network protocols such as TCP/IP, HTTP.
Think clearly, work well in a team, take the initiative, and seek continuous improvement.
When you apply, don't forget to mention that you found this Job Post on JobsRepo.com