Senior Scrum Master | 5+ Yrs | Pune
Experienced
Full Time
Experience: 5+ Years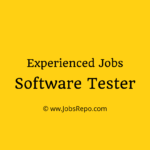 Website Nuance
Job Description:
We are seeking for Senior Scrum Master in our Diagnostics engineering team who is independent and self-motivated learners who possess strong problem-solving skills. The team primary focuses on produce and implement functional software for diagnostic solution. Your goal will be ensuring the team follows agile values and principles and follows the process and practices that team agreed on.
Job Roles and Responsibilities:
Shepherd teams through Agile ceremonies including program increment planning, sprint planning, sprint review and retrospectives.
Collaborate with product owners to groom the backlog and to decompose feature epics into stories.
Capture and analyze agile metrics to continuously improve velocity, acceleration, cycle time and swarming.
Hold team members and stakeholders accountable for their commitments.
Contribute to the Scrum Master Center of Excellence by contributing best practices and coaching to colleagues.
Experience and Qualification:
Education: BA or BS degree in computer science or an applicable discipline
Years of experience: Minimum 5 years working as a Scrum Master
Job Requirements:
Scrum Master certification
Experience with SAFe or another scaled Agile framework
Experience with platform development, including SDKs and hosted services
Experience with SaaS platforms, preferably Microsoft Azure
Comfortable representing Nuance in front of integration partners and customers
Strong communication and presentation skills to facilitate ceremonies and resolve conflicts
Data analysis experience with tools such as PowerBI and Azure Application Insights
Technical experience, either as a software engineer, quality engineer or business analyst
Preferred Skills:
Product Owner certification
Certified Agile Professional credential
Experience with Atlassian toolset including JIRA, JIRA Align and Confluence
Experience with CI/CD pipelines
Experience with Behavior Driven Development and Test Driven Development
Experience interacting with DevOps teams to validate and deploy solutions to a SaaS platform
When you apply, don't forget to mention that you found this Job Post on JobsRepo.com