Senior Scrum Master | 4+ Yrs | Pune
Experienced
Full Time
Applications have closed
Experience: 4+ Years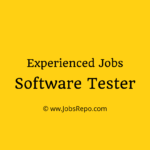 Job Description:
We are looking for a Senior Scrum Master for Dragon Medical Virtual Assistant team. A successful candidate must have experience in the servant-leader role, responsible to protect the team from unnecessary distractions, while working closely with the Product Owner to ensure that the team delivers committed incremental value.
Job Roles and Responsibilities:
Exude the five Scrum values of: Courage, Focus, Openness, Respect and Commitment (CFORC)
Shepherd teams through Agile ceremonies including sprint planning, sprint review and retrospectives.
Collaborate with product owners to groom the backlog and to decompose feature epics into stories.
Capture and analyze agile metrics to continuously improve velocity, acceleration, cycle time and swarming.
Remove or escalate impediments to the team's progress.
Prevent distractions that interfere with the ability of the team to deliver the sprint goal.
Is accountable for process documentation and continuously assess team processes for maximum flow.
Coach teams on the core agile principles of collaboration, prioritization, accountability, transparency, and self-organization.
Update agile tracking systems to provide transparency on Product & Sprint Backlogs.
Assist team with making appropriate commitments through story selection, task definition.
Adapting project plans, schedules, and resource assignments as required throughout pilot projects to respond to emerging requirements and risks.
Job Requirements:
4+ years as a scrum master running agile teams
Agile certification is a plus, but experience is more important
Experience working in SAFe is a plus
Excellent team player and team builder
Ability to work with minimal supervision in a very dynamic and timeline-sensitive work environment
Thorough understanding of agile development methodologies, values, and procedures
Excellent interpersonal skills, ability to work with diverse personality types
Strong familiarity with modern engineering terminology, practices, and toolsets
Preferred Skills:
Experience with Atlassian toolset including JIRA, JIRA Align and Confluence
Experience with Behavior Driven Development and Test Driven Development
Any sort of Technical Experience in Dev/QA would be a plus
When you apply, don't forget to mention that you found this Job Post on JobsRepo.com