Senior Power BI Developer | 3+ Yrs | USA
Experienced
Full Time
Experience: 3+ Years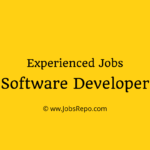 Website Epiq
Job Description:
The Senior Power BI Developer is responsible for delivering high-quality Power BI reports and dashboards that support the business's needs. They will also be responsible for assisting in the design and maintenance of the Business Intelligence and Analytics delivery layer architecture by enforcing security and enterprise standards and procedures.
Job Roles and Responsibilities:
Author complex Power BI reports, KPIs, and dashboards.
Provide training to report authors and Power BI support personnel.
Provide upper tier support to report authors on visualization usage, data modeling, DAX and Power Query.
Monitor recurring jobs, scripts, and events, proactively addressing any potential issues.
Maintain and support datasets, templates and reporting packages.
Understand business reporting specifications and dataset needs, relating technical requirements to architectural and ETL resources.
Work with IT and business groups to understand data structures and data element definition and accuracy.
Conduct data and visualization performance analysis, modify Power BI elements for efficiency and efficacy.
Use concepts and abilities of an application developer and the company's policies and procedures to solve a wide range of difficult problems in imaginative and practical ways.
Job Requirements:
Minimum 2+ years of experience visualizing data through the Power BI platform.
Minimum 2+ years of experience with relational data models (highly normalized, snowflake schemas, star schemas). Data warehouse experience preferred.
Minimum 3+ years of experience working within business processes and procedures.
Bachelor's degree from an accredited institution of higher learning or equivalent work experience (1-2 years) in the business or technical world.
Working knowledge of Structured Query Language (SQL).
Working knowledge of object-oriented programming (e.g., DAX, Python, .NET, PHP, Ruby, Power Editor, etc.)
Working knowledge of SQL, SSIS and SSAS data stack.
Working understanding of data quality, data cleansing and data transformation.
Working understanding of applied row-level security.
Demonstrated resourcefulness and independent problem-solving.
Demonstrated logical and critical thinking.
An aptitude for data manipulation and software engineering.
Ability to self-direct with keen attention to detail.
Data modeling and ETL experience is a strong plus.
Exceptional written and oral communication skills.
Professional manner and presentation.
When you apply, don't forget to mention that you found this Job Post on JobsRepo.com