Senior Java Developer | 7 – 9 Yrs | Pune
Experienced
Full Time
Experience: 7 - 9 Years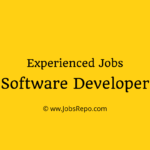 Website FIS
Job Description:
In today's highly competitive private equity market, firms must not only deliver superior returns, but also respond to more stringent reporting requirements and increasing demands for information – both from within and outside their organization. Throughout the industry there is mounting pressure on organizations to do more, requiring a clear technology strategy that not only addresses the demands of today, but also enables the growth and performance of tomorrow.
Job Roles and Responsibilities:
This position would be part of CORE product development team to work on:
Development of new modules & functionality
L3 production support of existing clients
Support monthly /bi-monthly releases (Monitor and fix regression defects)
Contribute in team meetings to provide suggestions or raise concerns where necessary
Participate actively in Agile SCRUM & play the role that SCRUM team demands
Participate in technology discussions to perform POC's & help in scaling the application
Provide technical guidance to other team members.
Job Requirements:
7-9 years of hands-on experience on Java with knowledge of Garbage Collector, JMS, Event Based programming, Collections, Java Streams, Dependency Injection Framework (Google juice).
Need to have experience in Angular JS
Working knowledge on application Servers (Tomcat)
Strong experience in REST Web Services
Good knowledge in Transaction Management – ACID properties
Working knowledge of CI tools like Jenkins, Docker would be desirable.
Experience working in Unix/Linux environment and proven knowledge of scripting languages
Working experience in Micro-Services will be added advantage
Experience in No-SQL database would be added advantage (Preferably CouchBase / Mongo DB)
Exposure to MQ / AMQ messaging system. Having knowledge of KAFKA would be added advantage
Sound knowledge of Design Patterns
Knowledge of the financial services marketplace
Knowledge & Skills:
Familiar with scripting languages likes Python / Ruby / Groovy.
Desired to have knowledge of JMX
Agile – SCRUM or XP or TDD methodology preferred.
Qualification:
Bachelor's degree in Computer Science or equivalent
Competencies:
Fluent in English
Excellent communicator – ability to discuss technical solutions to internal and external parties and adapt depending on the technical or business focus of the discussion
Attention to detail – track record of authoring high quality documentation
Organized approach – manage and adapt priorities according to client and internal requirements
Self-starter but team mindset – work autonomously and as part of a global team
Willing to travel occasionally (no more than 10%)
When you apply, don't forget to mention that you found this Job Post on JobsRepo.com