Senior DevOps Engineer | 4 Yrs | USA
Experienced
Full Time
Experience: 4 Years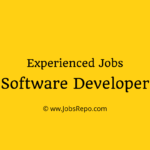 Website Blackboard
Job Description:
The DevOps team is responsible for thousands of AWS cloud-based resources through deployment automation, extensive monitoring, and intelligent management systems. The senior role is hands on, cross-team oriented and champions problems while driving continuous improvement and innovation into the team and products. This role is responsible for all objectives that underpin the security, quality, reliability, and uptime of the production applications.
Job Roles and Responsibilities:
24/7/365 responsibility for assigned production applications, including on-call responsibilities, following defined procedures, owning and managing a runbook for each application, and maintaining system uptime to contractual SLA's
Maintain and improve the environment to meet or exceed required compliance standards
Build, maintain and improve a CI/CD pipeline in support of all assigned CE applications
Work and priority management of all assigned projects and tickets to meet company objectives and client SLA's
Support of non-production environments where appropriate, including development and test environments
Executing and maintaining industry best practices for security, compliance, and auditing, including a continuous improvement cycle.
Occasional travel to company-sponsored meetings or industry events may be required.
Job Requirements:
At least 4 years of cloud-based DevOps engineering experience
AWS experience (certifications a plus)
Innovative mindset focused repeatable automation through scripting and advanced DevOps tools (PowerShell preferred)
Multi-technology background with a primary focus on Microsoft Windows products and tech
Experience working in a secure, controls-based environment that requires auditable evidence trails to meet compliance requirements
Demonstrated experience with 24/7/365 production support in a cloud environment, including outage/incident management
Demonstrated experience troubleshooting complex problems in a full stack application environment, including cloud-based and traditional infrastructure
Demonstrated collaboration across departments, teams, and partners in different geographic areas
Excellent written and verbal communication skills across different layers within a company
Preferred Skills:
Bachelor's degree in technology-related field
Microsoft certification(s) in Windows Server or related technologies
Experience managing an evolving set of technologies as a product matures
When you apply, don't forget to mention that you found this Job Post on JobsRepo.com