Senior Consultant, Development | API Testing, Mule, WSO2 ESB, JavaScript Architecture, Mobile DevOps | 6 – 8 Yrs | USA
Experienced
Full Time
Experience: 6 - 8 Years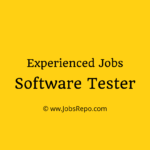 Website Infogain
Job Roles and Responsibilities:
Build and maintain software and automation tools that improve development and testing processes.
Assess system issues, coordinate, determine root cause and impacts, and recommend solutions.
Create solution options based on research of (current and future) system capabilities, standard processes, and industry trends.
Assist business in leveraging (where advisable) standard process capabilities to reduce complexity and customization.
Research, identify and drive improvements to project efficiency, speed and quality via new cross-team synergies, methods, and tools.
Researches production issues and supports the platform group as needed.
Document existing processes and find areas for improvement through Lean methodologies or automation.
Understands the building blocks, interactions, dependencies, and tools required to complete software and automation work. Independent study of current technology is expected. Interact with system engineers to define system requirement and/or necessary requirements for automation.
Responsible for code developed by the team meeting organizational standards.
Performs testing of application code as necessary.
Research and evaluate solutions from third party vendors that will inform business decisions.
Build and maintain automated test scripts satisfying API and UI software layers.
Perform Merge Requests/Code Reviews for team providing constructive feedback on Best Practices and Automation Design Patterns.
Design, execute and report on positive, negative, smoke, regression etc. automation scripts to test integration dependencies across systems.
Job Requirements:
Bachelors with 5 years of experience OR a Masters degree in IT/Computer Science related field.
5 years of technical experience in telecommunications, applications support, or system infrastructures.
5 years of native application mobile testing experience, IOS/Android.
5 years of experience with tooling systems such as jasmine, protractor, Java, Appium and/or nodeJS/Javascript.
Complete understanding of build and deployment systems such as VSTS and GitLab.
Practical experience implementing new toolsets, standardizing processes and governance and effective management of team adoption and change management by applying Lean principles, critical thinking and objective analysis.
Excellent communication, interpersonal, and team development, and negotiation skills; ability to interact with people of varying backgrounds, technical abilities, languages, and cultures; must be able to read and write effectively in English at a business-professional level.
Ability to develop and analyze data from multiple sources. Conversant with basic statistical methodologies.
Must be pro-active and creative in identifying business challenges and matching innovative solutions.
Ability to manage time wisely across projects and competing priorities, meet agreed upon deadlines, and be accountable for work.
DevOps experience is a plus.
When you apply, don't forget to mention that you found this Job Post on JobsRepo.com