Scrum Master I | 5+ Yrs | Noida, Hyderabad, Bangalore & Chennai
Experienced
Full Time
Experience: 5+ Years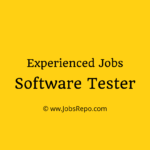 Website Innovaccer
Job Description:
We, at Innovaccer are looking for a Scrum Master I who will be responsible for the development and implementation of Agile/SAFe framework/processes for multi-million-dollar healthcare technology implementation at our customers.
Job Roles and Responsibilities:
Scope Management via product backlog, release/sprint plan
Establish cadence for sprints
Facilitate core Agile ceremonies and best practices
Run internal and external meetings such as sprint planning, review, retrospective, demo etc.
Instrument Agile maturity efficiency measurements and reporting
Track and produce key KPIs/metrics
Ensure product/project vision and goals are met
Challenge and remove organizational and cultural impediments
Identify roadblocks that limit productivity/quality and facilitate solutions/feedback
Collaborate with the team on continuous improvement of Agile practices
Experience using Agile Tools: JIRA, Confluence, Rally, Power BI/EazyBI
Collaborate with internal cross functional teams as well customers
Setup and maintain governance meetings
Help team improve, innovate, and move forward
Serve as Agile knowledge source within the organization
Project status reporting to internal and external stakeholders
Manage end-to-end transition to support
Job Requirements:
5+ years of experience leading Agile Scrum teams
Experience working at an organization going through an Agile transformation
Experience promoting Agile mindset in Agile teams
Top-notch Problem-Solving, Negotiation and Influencing skills
Experience in Value-Based Care projects and a basic understanding of this field
Experience in Healthcare Data Analytics with a focus on the understanding of health care data formats (CCDA, HL7 etc.)
Experience in IT / Automation (APIs, SQL, BI)
Experience in expectation management/value delivery to ensure customer satisfaction
Good Presentation and communication skills
Good Documentation Skills, experience in Agile tools (Jira, Confluence, Rally) preferred.
When you apply, don't forget to mention that you found this Job Post on JobsRepo.com