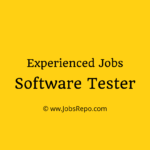 Website NatWest Group
Job Description:
We're looking for an experienced Scrum Master to drive a culture of continuous improvement
You'll make sure that your team lives by the values of Scrum, empowering them to become high performing to increase the productivity, as well as frequency and quality of delivery
Hone your project skills as you work with talented people in collaborative and innovative environment, with access to the bank's Agile community, experts and events
Job Roles and Responsibilities:
This role will see you coaching and guiding your team to perform at their highest level and at a sustainable pace. You'll remove any impediments to progress, facilitate meetings, protect the team from outside influences or distractions and work with the product owner to make sure that the product backlog is in good shape and ready for the next sprint.
Making sure the Scrum team understands Agile practices, the Scrum framework and values, and that the team uses this framework to deliver working software to satisfy platform customers and react to their needs quickly
Transforming the Scrum team to become self-organising to reduce management overhead costs, using techniques such as Systems and Lean thinking
Acting as the process owner for the team, and maintaining relationships with the project's key stakeholders
Creating a great place to work with a culture of safety and continuous improvement, through great people leadership, coaching, engagement and development of skills
Knowledge & Skills:
We're looking for someone with experience of successful Scrum adoption along with a Scrum Master certification and at least five years' experience as a Scrum Master. You'll need knowledge of modern development practices and tools, as well as a background in coaching cross-functional teams into high performing teams.
You'll also need knowledge of servant leadership, facilitation, situational awareness, conflict resolution, continual improvement, empowerment, and increasing transparency, as well as experience of building a culture of transparency within feature teams by empowering individuals and inspiring a collaborative team performance.
Job Requirements:
Experience of changing organisational, team or department mindsets and structure
Experience working across commercial and technical sectors, ideally with feature teams
An understanding and experience of applying empirical process control
Strong knowledge of the Agile manifesto and its principles
Experience of automated testing frameworks
Experience leading a Scrum team would also be beneficial
When you apply, don't forget to mention that you found this Job Post on JobsRepo.com