Scrum Master | 5+ Yrs | USA
Experienced
Full Time
Experience: 5+ Years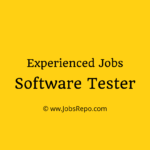 Website S&P Global
Job Roles and Responsibilities:
In this role, you will be working with teams to support product delivery using industry best practices, solution design, and creating long term value to our customers.
Act as Servant leader to an agile team, educating and coaching agile teams to maximize efficiencies and performance on Agile practices, focusing on delivering customer value and embracing continuous improvement
Identify and manage risks, mitigate impediments, and negotiate dependencies within and across scrum teams
Facilitate Team Events including Daily Stand-ups, Iteration Planning, Refinement sessions, Iteration Reviews, and Retrospectives.
Be a partner, collaborating with Product Owner and Technical leads to understand business problem, product(s), and ensure features and user stories are clear, concise, prioritized, and understood by every member of the Agile team.
Establish and maintain open and clear lines of team communication to facilitate status transparency.
Work with peer Scrum Masters, Release Train Engineers, Agile Coaches, to increase the effectiveness of Scaled Agile.
Job Requirements:
5+ years of experience working with teams using agile practices
Leading team(s) in delivery.  Scrum Master or similar experience is preferred
Excellent communication and collaboration skills with various stakeholders
Basic knowledge of the software development life cycle (SDLC)
Embrace a growth mindset and Team first mentality
Identify and mitigate risks to meet team deliverable commitments
Preferred Skills:
Bachelor's Degree: Computer Science, Information Systems, or similar
Certified SAFe Scrum Master or other relevant SAFE or Scrum/Agile certifications
Experience in financial markets and/or banking
Experience delivering cloud-based solutions
Experience working with Machine Learning Engineers and Data Scientists
When you apply, don't forget to mention that you found this Job Post on JobsRepo.com