Scrum Master | 5+ Yrs | Bangalore
Experienced
Full Time
Applications have closed
Experience: 5+ Years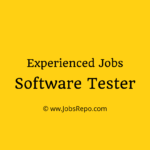 Website HPE
Job Roles and Responsibilities:
Schedule and facilitate all aspects of the Scrums including sprint planning sessions, backlog refinement, daily scrums, sprint demos, and sprint retrospectives.
Guide the teams on how to implement and use Agile frameworks and practices
Identify and communicate potential risks to the completion of a sprint
Build an environment of trust in the team where people feel comfortable giving their perspective or providing feedback.
Facilitate the Agile process, discussions, decision making, and conflict resolution.
Assisting with communication between team members
Drive cross-functional coordination and scheduling with other teams and ensure teams follow appropriate engagement processes.
Monitoring and reporting on team's capacity, utilized to assist teams in
sprint planning
Ensure teams successful delivery of work committed to in a sprint and
holds team accountable for follow-through
Shields team from external interferences
Identify and remove impediments and make issues and problems visible;
escalate as necessary
Assist with dependency management and cross-team coordination
Assist with coordinating with cross-functional program teams to update progress/status
Job Requirements:
Bachelor's Degree Engineering or equivalent work experience
5+ years of experience as a Scrum Master or similar role in software/cloud applications.
Experience working with DevOps team
Experience in Hardware Stack or Cloud Technologies
Basic understanding of Infrastructure concepts and terminology
Experience with Scrum framework and other Agile frameworks/certifications.
Experience with tools JIRA, Rally, reports
Self-motivator who can proactively run with tasks and projects on their own
Highly organized and detail oriented
Ability to work on multiple efforts simultaneously, prioritize conflicting demands, and set expectations accordingly
Great oral and written communication skills, able to effectively communicate with management, business partners, and technical people
Ability to work well and collaborate with other teams of various skill levels
Not afraid to raise issues and inspire change while being comfortable dealing with situations of conflict, ambiguity, and uncertainty
Program and project management experience is plus
Knowledge of cloud technologies is a plus.
When you apply, don't forget to mention that you found this Job Post on JobsRepo.com