Scrum Master | 4+ Yrs | Pune
Experienced
Full Time
Experience: 4+ Years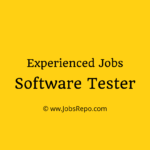 Website TransUnion
Job Roles and Responsibilities:
Uphold the framework and integrity of scrum practices
Mentor and coach the teams on Agile methodology and Scrum values and process
Facilitate PI (Program Increment) and sprint planning processes, as well as all other scrum ceremonies, and empower team commitment to PI and sprint delivery
Monitor and track PI milestones, and facilitate mitigation of issues and risks
Initiate / Participate in cross organization dependencies for/from other scrum teams
Prepare and present bi-weekly PI Performance Reviews
Participate in longer term roadmap planning
Manage monthly capitalization processes and change management processes
Collaborate with the teams to identify and resolve problems and remove impediments/barriers for the team; escalate to the RTE as needed
Ensure that release deliverables are submitted and that quality standards defined by the team are consistently met (per acceptance criteria and definition of done)
Monitor the effectiveness of scrum team processes and performance, and collaborate with the teams on changes and improvement
Job Requirements:
A minimum of two years' experience working with and coaching scrum teams
A minimum of four years of relevant Information Technology experience, preferably in software development
Prior experience with SCRUM/Agile methodologies and Agile at Enterprise Scale
Strong facilitation and collaboration skills
Strong communication skills
Strong understanding of and demonstrated experience in using Rally or a similar Enterprise Agile Tool.
Ability to solve complex interpersonal conflict within the team and at the team level.
Ability to facilitate the removal of complex impediments which requires regular use of ingenuity and creativity as well as work with leadership to resolve impediments.
Ability to work well with virtual teams and have a flexible work structure that allows for early morning/late night calls with resources in other countries.
When you apply, don't forget to mention that you found this Job Post on JobsRepo.com