Scrum Master | 4 – 9 Yrs | Bangalore
Experienced
Full Time
Experience: 4 - 9 Years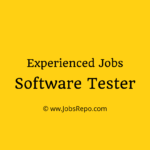 Website Maersk
Job Description:
We are looking for an agile coach who can fundamentally change our ways of workings for the better. We are looking for individuals who have hands on experience of working on programs with similar scale and complexity and have been instrumental in coaching teams/stakeholders' management and enabled transformation into high-performance teams.
Job Roles and Responsibilities:
Reporting to Senior Engineering Manager of IoT team, you will serve as the Agile Scrum Master for a high performing team:
Work with various stake holders & promote collaboration. Stake holders include the platform product owners, senior engineering managers, platform architect, engineers.
Facilitate the scrum ceremonies and meetings. Actively facilitate sessions between stake holders to build a shared roadmap which balances functional, non-functional, customer commitments and tech debt considerations for the product.
Work with product owners, senior engineering manager and scrum teams to help them gather quality requirements, plan sprint execution by adopting various lean strategies.
Coach scrum teams on the Agile principles and values.
Implement and promote agile principles, values and scrum practices in the scrum team.
Guide the team on how to self-organize, prioritize, plan and execute product development.
Build and lead a community of agile practitioners.
Knowledge & Skills:
We would like to hear from you if you can demonstrate the following:
Run sprint planning, backlog refinement, sprint retrospective, daily scrum, and other planning meetings.
Coach the Scrum Team Members on Agile principles and Values and on Scrum practices.
Track and use empirical data of scrum team story points commitment and completion through historic sprints to inform estimating and drive for improvement in overall velocity.
Identify and remove any potential impediments/blockers to the delivery of the agreed sprint commitment and manage any emerging dependencies throughout the sprint, escalating where necessary.
Ability to work independently and plan and manage multiple assignments.
Facilitate discussions, decision making between sprint team members and Product Owners.
Communicate with other teams and management on project progress and dependency handling and ensure the transparency of the team.
Natural curiosity for gaining business acumen in Transport & Logistics.
Job Requirements:
Certified Scrum Master, experience in a scrum master role.
4+ years of experience in scrum, Kanban practices with overall experience of less than 9 Years.
Understand the various agile frameworks like Scrum, Kanban, Less, SAFe.
Product Development Tools including Atlassian JIRA, Confluence, GitHub, DevOps.
Excellent knowledge of Scrum techniques and artefacts (such as definition of done, user stories, automated testing, backlog refinement).
Strong verbal and written communication skills with a demonstrated experience engaging and influencing cross functional teams.
Preferred Skills:
Hand on experience working in transforming programs of similar scale and complexity.
Experience of projects involving solution development based on cloud (Microsoft Azure, SaaS, PaaS and IaaS), web application architecture.
Experience or passion for applications on Microsoft Azure, and general Cloud Platform principles.
Transportation, Logistics or carrier management experience.
When you apply, don't forget to mention that you found this Job Post on JobsRepo.com