Scala Developer | 5+ Yrs | Bangalore
Experienced
Full Time
Applications have closed
Experience: 5+ Years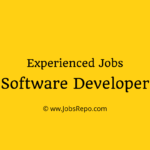 Website NVIDIA
Job Roles and Responsibilities:
Development of distributed cloud applications, microservices, and SAAS platform with high throughput and reliability.
Contribute to applications like data ingestion, distributed computing, near real-time analytic engines, RESTful APIs, and user interfaces.
Drive requirement discussions, design, and product improvements.
Drive improvements in areas like performance, team productivity, automation, quality, monitoring, and reliability of applications.
Job Requirements:
Extensive programming experience in Scala. Experience with Akka Actors, Akka Http and Akka Streams.
Fluent in coding and rapid prototyping.
Strong experience in developing, maintaining, and testing scalable distributed applications.
Experience with stream processing frameworks, such as Kafka, Flink, Spark Streaming, Samza, etc.
Experience with NoSQL databases such as MongoDB Cassandra.
Docker orchestrated with Kubernetes, PaaS, or IaaS cloud platforms.
B-Tech/B-E/M-Tech/MS in Computer Science or related technical discipline, or equivalent experience.
5+ years of experience.
Preferred Skills:
Experience with public clouds like AWS.
Experience in network stacks, protocols, SDN.
When you apply, don't forget to mention that you found this Job Post on JobsRepo.com