R&D Associate Engineer – Packaging | 4 – 8+ Yrs | USA
Experienced
Full Time
Experience: 4 - 8+ Years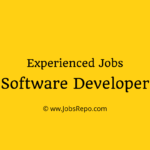 Website Alcon
Job Description:
Alcon is looking to hire a R&D Associate Engineer – Packaging to join the team at Fort Worth, TX in United States. You will be responsible for supports in the designs and development of a wide variety of packaging used for the protection, display, handling, and delivery of ophthalmic products. Packaging-related support may also be provided to GMP ophthalmic product manufacturing and to prototype manufacturing line development. The R&D Associate Packaging Engineer supports in the design, test, modification, fabrication, and assembly of product packaging (e.g., labels, boxes, cartons, bottles and other containers or devices).
Job Roles and Responsibilities:
Performs assigned tasks under general supervision in support of approved projects.
Follows established procedures or protocols to analyze packaging research and development samples.
Executes packaging studies, conducting testing and data analysis under direction of senior OH team members. Receives technical guidance from senior OH staff on the design of experiments.
Applies general technical skills to complete assigned work, and solves routine problems of limited scope.
Thoroughly and clearly documents experiments in laboratory notebook and assists in preparation of technical documents.
Communicates and collaborates with colleagues and with supervisor and/or senior staff.
General upkeep of laboratory, including equipment/instrumentation.
Job Requirements:
Bachelor's Degree or Equivalent years of directly related experience (or high school +8 yrs; Assoc.+4 yrs)
The ability to fluently read, write, understand and communicate in English.
When you apply, don't forget to mention that you found this Job Post on JobsRepo.com