Quality Engineer | 2+ Yrs | USA
Experienced
Full Time
Experience: 2+ Years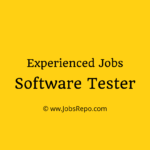 Website Caterpillar
Job Description:
The primary function of this role is to support and drive continuous improvements in Drivetrain components manufacturing with a focus on quality improvement projects of current products as well as New Product Introduction (NPI).
Job Roles and Responsibilities:
Utilize Advanced Product Quality Planning (APQP) to develop proactive quality control plans using FMEA and other tools Assist development of validation plans for New Product Introduction (NPI) programs Support and drive process control monitoring Implement the Idea Generation Process and Corrective and Preventive action processes by clarifying and verifying all ideas with related persons and spot check, explain the validation reasons, and encourage all employees to make contributions to achieve zero defect
The incumbent will help the ME team ensure PFMEAs are robust and truly kept live.  This means continuously evaluating / mitigating the next highest risk items.  This also means ensuring all process changes are captured, scored, and appropriately addressed via the PFMEA.
The incumbent will support NPI/CPI by ensuring robust process validation plans are created and executed and that the results support proceeding to production or develop robust risk mitigation plans in lieu of completed validation.
The incumbent will help MEs with process control monitoring and analysis.  This includes ensuring process control data is captured, analyzed, and monitored in manner that avoids quality issues through proactive management.
The incumbent in this position develops plans and tools that are used for internal quality certification for both the implementation of MQ12005 and MQ13005. MQ12005 implementation will primarily align with CPS and realize the synergies of CPS during the implementation of MQ 12005. Implementation of MQ12005 will also align with the corporate requirements of the successful implementation of APQP (Advanced Product Quality Planning) and PPAP (Production Part Approval Process) tools.
Job Requirements:
Bachelor's degree in Engineering / Manufacturing Engineering
Thorough understanding of quality management practices
2 or more years' experience in engineering, manufacturing engineering, or quality roles
Prior use of PFMEA including risk mitigation activities
Prior experience developing and executing validation plans
Preferred Skills:
Lead Validation Projects

Create Dashboards
Work with OEM to capture information from PLC / Machine/ Measurement systems
Support several large initiatives – Traceability & Digital Tracking

Prior experience with manufacturing control plan creation and execution
Prior process validation experience
Excellent communication skills
Experience with new product introduction
Strong problem-solving capability
Strong coaching / mentoring capability
Good decision making and ability to influence
Additional Information:
The location for this position is East Peoria, Illinois.
Domestic relocation assistance is available.
This position may require 10% travel.
When you apply, don't forget to mention that you found this Job Post on JobsRepo.com