Network Escalation Engineer (Python Scripting) | 5+ Yrs | Bangalore
Experienced
Full Time
Experience: 5+ Years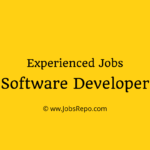 Website VMware
Job Roles and Responsibilities:
Coordinates activities with teams from Engineering, Sales, Professional Services, Product Management, and Global Support Services to ensure customer issues are resolved to satisfaction and in a timely manner.
Analyzes technical problems to assess the business, operational, and financial impact to customers.
Integrates customer and VMware business requirements with technical requirements to determine best course of action.
Prepares and presents key business issues to senior management to build consensus regarding resolution strategy.
Advises senior management of any developments and action plans to resolve complex service related issues.
Ensures proper assignment of resources and activity during problem resolution across all regions.
Controls and directs internal resources to set time requirements and expectations.
Documents and manages action items, assigned owners, and timeline of events during a break/fix customer impact event.
Identifies and facilitates exchange of technical information between Global Support Services and Development Engineering.
Interacts directly with customers on behalf of senior management via customer meetings and written communication.
Participates in Root Cause Analysis including incident and problem management activities.
Participates and leads highly technical escalation and management conference calls; assumes leadership role in providing case status updates to management, account team and director level customers with the ability to clearly articulate concerns and issues to the customer.
Job Requirements:
Prior work experience with VMWare Stack (ESXi, vSphere, vCenter & NSX) and Networking Technologies
Prior work experience in troubleshooting networking issues (L2-L7)
Prior experience in Automation/Python scripting
At least 5+ years of experience in Customer Support
In-depth knowledge of Networking Protocols and Solutions (e.g. TCP, UDP, ARP, DHCP, ICMP, IPv4/IPv6, STP, VLTP, LACP,VLAN, VxLAN,WAN)
Proficient with troubleshooting and debugging tools (e.g. tcpdump, wireshark, traceroute, route, netstat)
Innovative debugging skills and ability to work in lab environments to recreate issues
Analytical mindset to identify problems, methodic approach to troubleshooting, and creativity to find solutions
Bachelor's degree in Computer Science (or higher) or equivalent work experience
Preferred Skills:
Operating Systems: Deep Linux knowledge – Installation/Configuration/Administration (RHEL and Ubuntu a plus)
5+ Years Virtualization experience desired – Installation/Configuration/Administration and Debugging of VMware ESX, General Networking (L2-L7)
Self-sufficient, but knows when to ask for help. Work individually with less supervision
Knowledge of Cloud Architectures ( vCD / AWS / AVS / GCP )
Ability to understand customer issues and create well documented Product Defects related to serviceability and usability
Create Root Cause Analysis documentation and Knowledge Based content
Cross Functional Engagements:
 Work with Global Support and Professional Services
 Work closely with Product Management to improve product Quality and Usability
 Participate in Test Plan, Functional Spec, and Design Reviews
 Capacity to work individually with less supervision
 Excellent written and verbal communication
 Possess excellent logic and data analysis capabilities
 Ability to work in a high-pressure environment.
 Self-confidence and ability to express opinions and influence effectively
When you apply, don't forget to mention that you found this Job Post on JobsRepo.com