.Net Full Stack Application Lead – Virtual | 4+ Yrs | USA
Experienced
Full Time
Experience: 4+ Years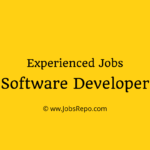 Website Aon
Job Roles and Responsibilities:
Providing technical leadership to technical team members, on and offshore.
Develops/builds code of high-priority and high complexity web and cloud applications according to the User Stories in a fast-paced Agile work environment.
Partners with UI/UX designer to ensure the developed website matches mockups and prototypes.
Designs software solutions for medium complexity requirements under minimal mentorship utilizing existing standards.
Participates in all agile ceremonies including Daily Stand Ups, Retrospectives, Sprint Planning and Sprint Review.
Supports the team in project planning activities, estimating, evaluating risks, and prioritizes needs based on requirements.
Participates in formal code reviews to ensure standards are being met.
Conduct root cause analysis and resolution of application bug fixes in production and test environments.
Builds and maintains cascading style sheets (CSS) that are consistent across all browsers and platforms.
Job Requirements:
Lead, 4+ years of hands-on experience creating sophisticated, interactive web applications using the Microsoft .Net Stack including: NET Framework, C# with ASP.NET 4 or later and ASP.NET/.NET CORE
Hands-on experience with Angular 2 or higher, Type Script, Web APIs, HTML5, CSS, jQuery, AJAX, and JSON
Experience with all aspects of CI/CD including build/test/deployment automation, preferably Azure DevOps
Demonstrable ability to translate business requirement into design with the aim of optimizing operational efficiency and user experience.
Experience with cloud technology and cloud ready application development
Experience in Agile development environment
Solid grasp of well-known software design patterns and practices including SOA or Microservices, Dependency Injection, test driven development etc.
Experience working on n-tier & SOA web applications (UI, Service Layer, Business Logic Layer, Data Access Layer) with a focus on cloud and container deployments
Experience of automated performance testing and application tuning
Relational database knowledge including database design, SQL, query tuning, index optimization and general database design (normalization, dimensional modeling etc.)
Proficient with code versioning tools such as Team Foundation Server, GIT
Preferred Skills:
Experience with Kentico CMS, and responsive/adaptive web design and framework (e.g. twitter bootstrap)
Experience with statistical calculations is helpful
Collaboration skills and interest in pair programming
Education:
Bachelor's degree in Computer Science/Engineering or equivalent years of industry experience.
When you apply, don't forget to mention that you found this Job Post on JobsRepo.com