Mobile Solutions Test Architect | 6 to 9 years | Pune
Experienced
Full Time
Experience: 6 - 9 Years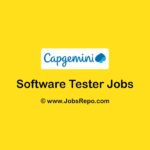 Website Capgemini
Job Description:
Responsible to working and enhancing on the Mobile Testing Solutions and Automation frameworks using open source and cloud-based platforms.
It would include building on mobile automation frameworks and enhancing them, building solution accelerators to enhance productivity and efficiencies on Mobile testing Strategy using latest tools and technologies.
Designing and implementing Industry Standard frameworks using Appium with TestNG Maven, Jenkins, GitHub, Apache Log4J2, Extent Reports
Develop and lead the automation strategy/effort and generate scripts to perform automated testing cycles using Selenium & Appium
Design, Execute and analyse automation test scripts & test results for Web applications, iOS, Android & Windows Phone apps
Strong Experience in setting up Mobile labs using physical and cloud devices
Strong Experience in Testing all aspects of Mobile applications – Native as well as Hybrid – from functional to security, performance, and cross browser
Strong experience on Mobile test automation estimation and planning
Good experience with different Mobile Operating Systems (iOS, Android, Windows Phone) and automation platform
Hands on Knowledge of Cloud based tools services – Perfecto/See Test/ AWS/ Sauce labs / Browser Stack.
Primary Skills:
Mobile Automation Testing
Android and IOS Platforms
Cloud based tools services – Perfecto/See Test/ AWS/ Sauce labs / Browser Stack
Secondary Skills:
Good Communication Skills
When you apply, don't forget to mention that you found this Job Post on JobsRepo.com