Lead Penetration Tester | 7+ Yrs | Bangalore
Experienced
Full Time
Experience: 7+ Years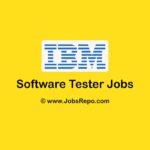 Website IBM
Job Description:
As a Lead Penetration Tester you will perform security testing of IBM product and SAAS offerings in development and production environment. You will also closely work with IBM product development teams to strengthen the security posture of their products by participating in threat model, source code security testing and share best practices / lessons learnt for secure coding/design. You will also be involved in mentoring other team members in the same.
Job Roles and Responsibilities:
Planning and scheduling the penetration tests.

Reviewing the findings of the pentest and mentoring other teammates.

Carry out application, network, systems and infrastructure penetration tests

Review physical security and perform social engineering tests where appropriate

Evaluate and select from a range of penetration testing tools

Keep up to date with latest testing and ethical hacking methods

Deploy the testing methodology and collect data

Report on findings to a range of stakeholders

Make suggestions for security improvements

Enhance existing methodology material
Job Requirements:
7+ Years of Relevant Experience
Web Application Penetration Testing
Network Penetration Testing
Understanding of Cloud Security Services
Web Services Penetration Testing
Understanding of Docker, Kubernetes & Clusters

Web Application Testing –

Basic understanding of HTTP Protocol

HTTP Methods, Request/Response Headers, Cookies, TCP/IP connections over HTTP etc..

Good Understanding of security vulnerabilities. OWASP Top 10 vulnerabilities

Good to have understanding of scripting languages – JavaScript, Python, Perl
Automated Testing:
Must have knowledge of at least one of IBM AppScan OR BurpSuite scanner. (Good to have knowledge of both the tools.)

Should be able to configure automated scanner (such as Login sequence, Manually exploring critical flaws, Policy customization, scan throttling, etc…) to perform successful scan.

Assessment of scanner results and intelligently identifying false positives from the scan results

Knowledge of Burp features mainly, Spider, Intruder, Scanner, Repeater and Extender
Manual Testing:
Should be able to understand the above mentioned OWASP Top 10 categories to perform manual testing.

Flaws like, Authentication (session management) testing, CSRF, business logic testing which are not detected by an automated scanner must be identified using manual testing.

Understanding of the workflow of the application and identifying the entry points to detect possible vulnerabilities.
Preferred Skills:
Webservice Testing
SOAP/REST APIs testing. Configuring cURL commands and POSTMAN tool to capture the request in automated scanner.
Network Testing
Security Certifications
Any of the security certifications such as CEH, ECSA, OSCP, GPEN, GWAPT, eWPT,eWPTX etc.
When you apply, don't forget to mention that you found this Job Post on JobsRepo.com