Java Developer | 3 – 6 Yrs | Bangalore
Experienced
Full Time
Experience: 3 - 6 Years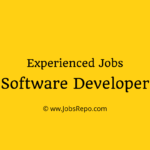 Website Unisys
Job Roles and Responsibilities:
Understand the functional/non functional requirement and design and implement the solution with desired quality and within the expected timelines.
Performs the build and deployment activities for application development efforts. Designs basic requirements that are effective, timely and comply with project standards.
Performs detailed design of application and technical architecture components. Responsible for configuring, programming and testing the application or technical architecture components. Fixes defects and performance related problems.
Accountable for service commitments at individual request level for in scope development work.
Reviews design, coding, and unit testing to ensure that code complies with the standard defined for the project.
Works with the BA team to understand requirements and use cases. Develop sizing for assigned use cases with inputs from the BA team.
Explores alternative solutions available by selecting the best option, through applying DAR techniques.
Participates in code reviews, works with other developers, designers, and architects to ensure requirements are met.
Ensures that CSAT is Green related to service quality, adherence to SLA, skill, technical expertise, understanding the business needs and competency. Participates in technical release activities with applications development and operations staff to ensure successful release outcomes.
May be actively involved with the analysis, design, implementation and support of systems and processes supporting the configuration management process, such as source code management, workflow, issue tracking, deployment, provisioning and testing automation.
May perform development, testing and implementation of processes used for configuration management, deployment and automation.
May manage the integrity of pre-production environments, such as development, test, QA and staging environments.
Promotes innovation within team or project.
Job Requirements:
Requires a Bachelor's Degree and preferably computer science and 3 to 6 years of relevant Java application development experience as developer.
When you apply, don't forget to mention that you found this Job Post on JobsRepo.com