Information Developer II | 2+ Yrs | Chennai
Experienced
Full Time
Experience: 2+ Years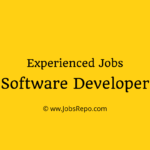 Website Rocket
Job Description:
Rocket Software is a leading global developer of software products that help corporations, government agencies, and other organizations reach their technology and business goals. Thirteen-hundred Rocketeers on five continents build and deliver mission-critical solutions for more than ten-thousand customers and partners.
Rocket Software is looking for a dynamic Information Developer II to join our vibrant, global content team. Exhibiting a deep understanding of user and business goals, the ideal candidate crafts easy-to-use, effective content that contributes to customer success at every stage of the user journey.
Job Roles and Responsibilities:
Develops product content for one or more software products
Writes content that is focused on user goals and is accurate, complete, clear, concise, and grammatically correct
Takes occasional guidance from the manager or team lead to write new content or update existing content
Independently uses and resolves basic problems that occur while working with authoring tools (oXygen XML Editor, DITA), source control tools, and other job-related technology
Identifies and recommends improvements to style guides and processes
With support from a Project Lead or Senior Information Developer, delivers UI text, context-sensitive help, videos, guided tours, along with conventional help
Exhibits an understanding of the products, industry, and business domain
Works closely with an editor on content deliverables; uses assigned checklists to perform self-edits
Tests all content in an installed, pre-release version of the products.
Job Requirements:
Bachelor's degree in Technical Communication, Journalism, English, or a technical discipline
2+ years of experience in working as an Information Developer
Fluency in plain English, minimalism, and structured authoring
Ability to quickly learn new tools and technologies
Passion for enhancing the product experience
Self-motivated, detail-oriented team-player with excellent time-management and organizational skills
Proven ability to meet strict deadlines, prioritize work, and manage multiple assignments
Ability to think critically about the user journey and develop appropriate content
Preferred Skills:
Experience with DITA and HTML
Knowledge of JSON, JavaScript, Markdown, or CSS
Knowledge of video creation and graphic creation
Knowledge of and ability to work in command line environments
Knowledge of platforms, such as UNIX including Linux, IBM i, and IBM z
Experience and Qualification:
Bachelor's degree in Technical Communication, Journalism, English, or a technical discipline
2+ years of experience in working as an Information Developer
When you apply, don't forget to mention that you found this Job Post on JobsRepo.com