Full Stack – Software Engineer 1 | Fresher | Bangalore
Experienced
Full Time
Experience: Fresher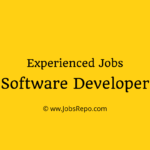 Website Dell
Job Description:
The Software Engineering team delivers next-generation software application enhancements and new products for a changing world. Working at the cutting edge, we design and develop software for platforms, peripherals, applications and diagnostics — all with the most advanced technologies, tools, software engineering methodologies and the collaboration of internal and external partners.
Join us as a Software Engineer on our Engineering Development team in Bangalore to do the best work of your career and make a profound social impact.
Job Roles and Responsibilities:
As a Software Engineer, you will be responsible for developing sophisticated systems and software basis the customer's business goals, needs and general business environment creating software solutions.
Develop, test and integrate code for new or existing software while following source code revision control
Troubleshoot software reliability and performance issues
Review requirements, specifications and designs, developing and implementing tests for product quality and performance assurance
Assist with the development and review of (technical) end user documentation
Drive idea generation for new software products or for the next version of an existing product
Job Requirements:
Entry-level position requiring basic knowledge of programming languages, operating systems, and databases
Debugging skills for simple programs using either written or verbal design specifications
A good understanding of hardware and software interactions
First-hand experience with server, storage, networking, and client technologies
Insight into software architectures and applications

Desirable Requirements
First-hand experience gathered during an internship, student job or related professional role
When you apply, don't forget to mention that you found this Job Post on JobsRepo.com