ETL Test Specialist | 3+ Yrs | USA
Experienced
Full Time
Experience: 3+ Years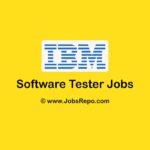 Website IBM
Job Description:
The ETL Test Specialist should have 3-5 years of hands-on experience in performing data analysis and data profiling. You should also have hands on experience in working with at least one of the ETL tools like informatica, QuerySurge, DataStage. You should be able to work closely with a team of technical and
non-technical staff and consultants to garner feedback on testing deliverables and provide feedback for other team member deliverables. Participate and contribute to planning sessions by providing testing estimates, report status to management on a regular basis. Overall, you should have strong
experience in Test Data management, Test Planning, Execution, Defect Management,
and reporting process for ETL Testing.
Candidates must have the ability to work in the United States without a current or future need for visa sponsorship.
Although this position is currently working remotely, this is not a permanent work from home position.
This position requires relocation to Monroe, Louisiana within 30 days of the office permanently reopening. This position will require up to 50% travel post-covid times.
Job Requirements:
Must have 3+ years of ETL Testing experience including working with at least one of the following tools like Informatica or DataStage or QuerySurge.
Experience in writing ETL Test Plan, and validating business rules and policies related to data and transformations.
Strong experience working on Agile projects and leading small teams.
Should be able to write SQL Queries, perform Data Analysis, Data Testing in BI/DW Environment.
Exposure to API Testing using Postman or REST or Swagger.
Exposure to working with DevOps tools and CICD.
Working Knowledge on JSON and XML messaging
Preferred Skills:
Experience in scripting with languages like Java, C# etc.
Experience in Test Automation tools (Selenium, UFT, RFT)
Experience with API Test Automation (SOAP UI/REST Assured/Postman)
Performance engineering experience when moving/migrating to cloud.
When you apply, don't forget to mention that you found this Job Post on JobsRepo.com