Enterprise Sr. Associate – App Packaging | 2 Yrs | USA
Experienced
Full Time
Experience: 2 Years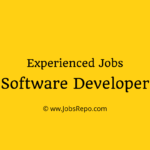 Website Unisys
Job Requirements:
More than 2 years of relevant exposure/experience in application packaging technology.
Perform QA testing, Coordinate UAT
Maintain support manual and documentation
Have a clear understanding of the business expectations and open to be flexible to work in shifts and off business hours whenever the situation/business demands so.
Efficient in handling customer interactions or any client facing roles and equally a strong technical expert
Ability to provide solutions for any complex situations. Own up and lead from the front.
Should contribute towards improving productivity efficiencies
Work with the SMEs on any new technologies, processes and roadmap
Have a good understanding of the business, SLAs and KPIs
Drive escalations to closure
Own application delivery and ensure that all the requests are delivered on time and with the quality as defined in the objectives.
Should have a very good understanding of the processes and should ensure 100% compliance.
Good understanding of the ITIL processes.
Possess good knowledge on deployment tools (e.g.: Altiris) and technologies and should be able to work with dependent teams in identifying and troubleshooting any package related issues.
Assess, identify and implement automation opportunities which bring in improved efficiencies.
Knowledge & Skills:
MSI packaging
Installation Script writing
Understanding of client elevation (UAC, etc.)
Compatibility resolutions (Windows, browsers, Citrix)
Application and OS Conflict management, including Merge Modules
Exposure to / Experience in some of the below application packaging technologies
Wise Package Studio
Flexera Admin Studio
Citrix Profiler
Symantec Workspace Virtualization
Wise Conflict Manager
Application Virtualization (AppV, ThinApp, XenApp, etc)
Application Compatibility/Assessment (ACT, APPDNA,  ChangeBase)
Application Rationalization
Windows Installer
Exposure to some of the below scripting languages
Visual Basic, VBScript, WiseScript, Powershell, batch files, Applescript
Needs to be willing and able to be on-site when needed!
When you apply, don't forget to mention that you found this Job Post on JobsRepo.com