Cloud Development Engineer II | 3 – 6 Yrs | Bangalore
Experienced
Full Time
Experience: 3 - 6 Years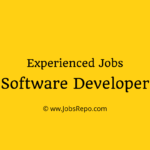 Website HPE
Job Description:
Designs, develops, troubleshoots and debugs software programs for software enhancements and new products. Develops software including operating systems, compilers, routers, networks, utilities, databases and Internet-related tools. Determines hardware compatibility and/or influences hardware design.
Job Requirements:
Bachelor's or Master's degree in Computer Science, Information Systems, or equivalent.
Typically 3 – 6 years' experience.
Knowledge & Skills:
The candidate should have used the below listed skills:
Programming Languages: Python, GoLang
Automation tools: Terraform, Ansible
Platform tools: Docker, Docker-compose, Kubernetes
Virtualization Tools: VMware vCenter, KVM, KubeVirt
Public Cloud (preferred): AWS, Azure
Packaging and Delivery: CI/CD for a SaaS offered service, Helm Charts
Operating System: Windows, Linux (Ubuntu, SLES, OpenSuSE) Administration
Infrastructure: Server, Switches (Network/SAN), Storage (iSCSI/FC), PDU, Enclosure, Rack
Others: Experience with Rest API Development, Exposure with DevOps Process
When you apply, don't forget to mention that you found this Job Post on JobsRepo.com