Cloud Developer – GreenLake | 6 – 10 Yrs | Bangalore
Experienced
Full Time
Experience: 6 - 10 Years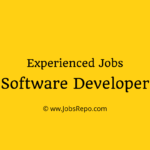 Website HPE
Job Description:
Designs, develops, troubleshoots and debugs software programs for software enhancements and new products. Develops software including operating systems, compilers, routers, networks, utilities, databases and Internet-related tools. Determines hardware compatibility and/or influences hardware design.
Job Requirements:
Bachelor's or Master's degree in Computer Science, Information Systems, or equivalent.
Typically 6 – 10 years' experience.
Knowledge & Skills:
Experienced in Cloud domain with development experience in Python/GoLang/shell scripts
Analyzes design and set's up hardware & Sofware environment and determines test scripts, coding, automation, and integration activities required based on overall architecture of product or solution.
Exposure to various public & private cloud, such as AWS & Azure.
Should possess good Go/Python/Shell scripting knowledge.
Should possess good knowledge of hypervisors such as ESX/KVM.
Good expertise on Unix/Linux platforms and hands-on experience with Ansible playbooks
Good to have (Hands-on experience): VMware, AWS, Virtual networking, Azure, Docker, Kubernetes & K3S
Should be able to work in a fast-paced, iterative development methodology (Agile-SCRUM).
Job Roles and Responsibilities:
Develop and code in either of Python/GoLang
Knowledge of shell scripts, hypervisors such as ESX/KVM.
Exposure to various public & private cloud, such as AWS & Azure
Good expertise on and Unix/Linux platforms and hands-on experience with Ansible playbooks, terraform
Good to have (Hands on experience): VMware, AWS, Virtual networking, Azure, Docker, Kubernetes
When you apply, don't forget to mention that you found this Job Post on JobsRepo.com